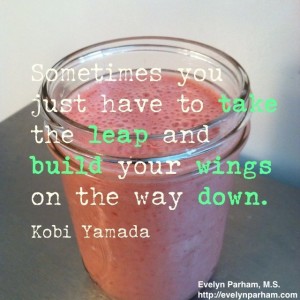 Everyone knows that one diet does not fit all, but most people who recommend certain diets will swear that their diet is the best diet and that everyone should follow that diet. However, you never know if a certain diet works for you, until you try it.
I ventured into the world of eating a vegetarian diet sometime in 2005. I did not stick with eating a vegetarian diet for long.
In 2008, I did a raw food challenge and decided that eating a raw vegan diet was for me. Well, I realized in 2010, that eating a raw vegan diet was not the best diet for me. One day I caught a glimpse of my naked self in the mirror and was horrified by what I saw.
I was eating food, but I looked anorexic.  I didn't realize that I had gotten so small, until I looked in the mirror. I could see my ribs and I had lost muscle. When I caught that glimpse, that's when I decided that I needed to stop eating a raw vegan diet.
I stopped eating a raw vegan diet and started eating cooked vegan foods (plant-based diet). I did okay eating a cooked vegan diet, but I noticed weight gain.  Today, I no longer eat a plant-based diet. I have added eggs and fish to my diet, but I continue to eat a high percentage of plant foods.
What I Learned About Myself
1.  One diet does not fit all.  I have tried eating a plant-based diet many different ways. I have followed recommended diets by top experts in their field, only to discover those diets were not for me. We are individuals and some people cannot eat every food that deemed as a healthy food. What is healthy for one person may be another man's poison.
2.  I cannot eat legumes. No matter how many times I try, I always have an extreme amount of gas in my digestive system after eating certain legumes. My stomach gets bloated and my gut just doesn't feel well.
3.  I cannot eat certain grains. I don't eat grains that much, but when I do eat grains, I notice how I feel. I have gas and sometimes, I feel fatigued and bloated.
4.  I cannot eat a lot of fruit. I have to keep my fruit intake to no more than 2 servings a day. I noticed that if I eat too much fruit, I feel fatigued and tired. I am the type of person who cannot eat a lot of fruit.
5.  I cannot eat a lot of carbohydrates. Everything I have mentioned has carbohydrates in it, but I have to be mindful of how much I eat as well as the glycemic index of the food.
6.  Animal foods are not the devil. I added eggs and wild Alaskan salmon to my diet. As soon as I started eating these foods, I noticed a difference in how I felt. I have more energy and I can really push it with my workouts. If I feel better, on small amounts eggs and fish then, I will not exclude those foods from my diet.
7.  I have to admit that a plant-based diet is not for everyone. I once believed that the only way I could achieve optimal health was to eat a plant-based diet, but I now know that isn't always the case for everyone. In some people, eating only plant foods for an extended amount of time can lead to deficiencies.
8.  My digestive system tells me a lot about what's going on in my body. I never really paid attention to my digestive system, until I started doing the Summer Detox with Ms. Carolyn Akens, and I am currently doing the Summer detox as I write this post.  If a food upsets my digestive system, that is a sign for me to stop eating that specific food.
9.  Adding healthy oils to my diet is a good thing. It took me a while to realize that it's okay to include healthy oils in my diet. Experts in their field can be very convincing about not consuming oil, but ultimately the decision to consume healthy oils is mine.
10. Clean eating is important. I no longer think that eating a 100% plant-based diet is the best diet for everyone. I do however, believe that everyone should eat a balanced, clean, healthy diet.
11. I will listen to my body. Just because a certain diet works for some people, doesn't mean the diet will work for me. Since listening to my body, I am no longer bloated, get fatigued after eating certain foods, or have bad cases of gas. Listening to my body has helped me and I feel good.
Final Words
It is not easy telling you that I no longer eat a plant-based diet, but I believe in sharing and being open with you. This information might answer questions that you have about your own diet.
There are people that tell me they aren't doing well (digestion issues, can't lose weight) on a strict vegetarian diet, but they continue eating the vegetarian diet because they believe that it is the best diet for them.
If a certain diet is not working for you, be honest with yourself and admit that the diet is not for you and move on. Never be afraid of taking a different path. Your health is worth it, you are worth it.
Listen to your body, it will always tell you the way you should go.
Recommended Reading:
Beyond Broccoli: Creating a Biologically Balanced Diet when a Vegetarian Diet Doesn't Work
Super Healing:  Engaging Your Mind, Body, and Spirit to Create Optimal Health and Well-Being