I was asked by the Recall Center website to participate in their "Who Keeps You Healthy" campaign.  It is a campaign to share with others who keeps us healthy, to express appreciation and to also give the person the credit they deserve for helping us stay healthy.
At the end of March, the Recall Center will feature a collage of images and quotes from all participants in their Community Section, as well as highlight their favorites on their blog.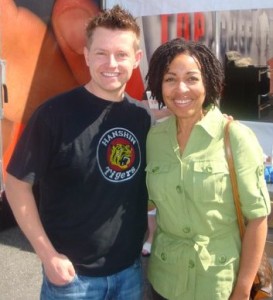 Who Keeps Me Healthy?
It was not hard for me to think of the person who keeps me healthy. She is a friend, mentor and like a second mom to me. She is someone I admire because she did not let her age stop her from making healthy lifestyle changes. The person who keeps me healthy and is my health hero is, Ms. Carolyn Akens.
I met Carolyn Akens online sometime in 2009 or 2010. I cannot remember the exact year, but I do know that we met online through the first blog that I ever launched. She would visit my blog and leave comments and from there our friendship blossomed.
I had the opportunity to meet Carolyn in person and interview her. Carolyn is a soft spoken, petite woman who has a big, beautiful spirit, an infectious, radiant smile, and a strong determination to help others be the best they can be.
You would not know it by looking at her, but Carolyn has had some life experiences that should have broken her spirit into pieces, but she overcame her past and settled for greatness.
Carolyn's Healthy Lifestyle Change
Carolyn got a wakeup call when her brother, who was in his early 40's died suddenly, leaving a wife and young children behind. She realized that after her brother died that she had to make some healthy lifestyle changes and waiting to make those changes was not an option for Carolyn.
Carolyn was 57 years old when she made healthy lifestyle changes. To some 57 years old is too old to make healthy lifestyle changes, but Carolyn did not think she was too old to make changes. She did what she had to do then and today she keeps on doing it.
Carolyn Today
Today, Carolyn is 63-64 years old and she wears her age well. If you meet Carolyn in person, you will think she is lying about her age, but she is not. Carolyn has five grown daughters, grand-children and even great-grand children. She is the beacon of light for her family and all who cross her path.
Carolyn is a Raw Food Chef , trains and certifies others to be raw food chefs. She is also a personal chef, preparing food for those who have dietary and health issues. Carolyn is an awesome Holistic Health Coach and so much more.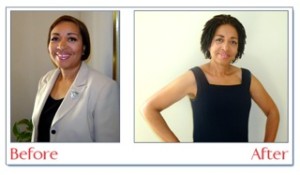 Why Carolyn Is My Health Hero
I choose Carolyn as my health hero because she is one who has overcome and who didn't let her age stop her from making healthy lifestyle changes. She helps keep me healthy by reminding me to:
believe and have faith in God
pray
smile
stay positive
have a pleasant spirit
love and take care of my emotional and mental self
love others, but know when to walk away
drink more water
exercise more
make fresh juices
make fresh smoothies
make Kale salads
eat more raw vegan foods
take my supplements
learn as much as I can about health and living healthy
eat the most healthy and nutrient-dense foods
stay true to myself.
If a 64 year old woman can live a healthy, vibrant life, there is no excuse why this 42 year old woman cannot do the same. When I look at all that Carolyn accomplished in such a short amount of time, I really have no excuse.  I will not quit and I will always keep moving.
As long as you are alive, it is never too late for you to get healthy; but you have to want to change. If Carolyn can do it, we can all do it.
P.S.  I hope Carolyn doesn't mind me sharing her age (lol).