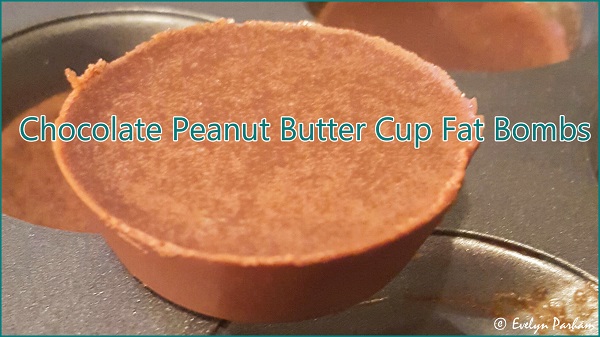 You're probably wondering, what in the world are Chocolate Peanut Butter Cup Fat Bombs?  I learned about fat bombs from a few people on YouTube. I found a recipe on butterisnotacarb.com and tried my hand at making the infamous fat bombs.
I had no idea they would taste so good. I felt a little guilty after eating the fat bombs because the flavor was so amazingly, delicious.
Fat bombs are high-fat, low to no sugar, treats common in low-carb, high-fat diet world. They are sugar-free treats/snacks without all the added junk that is found in similar, highly refined treats.
Eating a fat bomb occasionally is a good way to treat yourself to a healthy treat while also bumping up your nutrition.
I used the recipe I found on butterisnotacarb.com/chocolate-fat-bombs/ as my reference guide. Here is how I made my first fat bombs.
Ingredients

Pastured Butter – 4 tablespoons
Virgin Coconut Oil – 8 tablespoons
Unsweetened Peanut Butter – 4 tablespoons
Unsweetened Chocolate – 4 squares
Stevia or sweetener of your choice
(Note: I used Vanilla Flavor Liquid Stevia and powdered Stevia to taste).
24 Cavity Mini Muffin Pan for Cup Mold
(Note: I sprinkled unsweetened shredded coconut to a few of the cups for a taste test and it passed).
Directions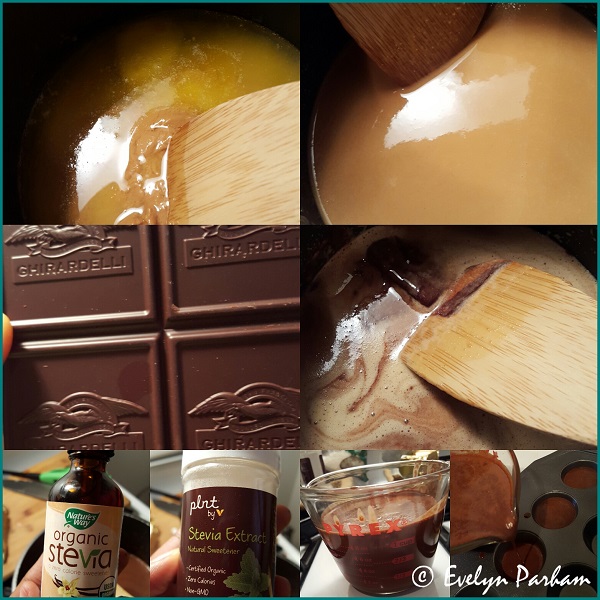 Melt butter, coconut oil, and peanut butter on medium-low heat. Stir until melted and blended well.
Add 4 squares of unsweetened chocolate.  Stir until melted and blended well.
Add Stevia or a sweetener of choice to taste.
Pour chocolate peanut butter mixture evenly into the 24 cup molds. I used a Pyrex measuring cup for mixture pouring.
Fill mold half-way (do not over fill).
Place in freezer for 30-45 minutes or until they set well.
Chocolate Peanut Butter Cup Fat Bombs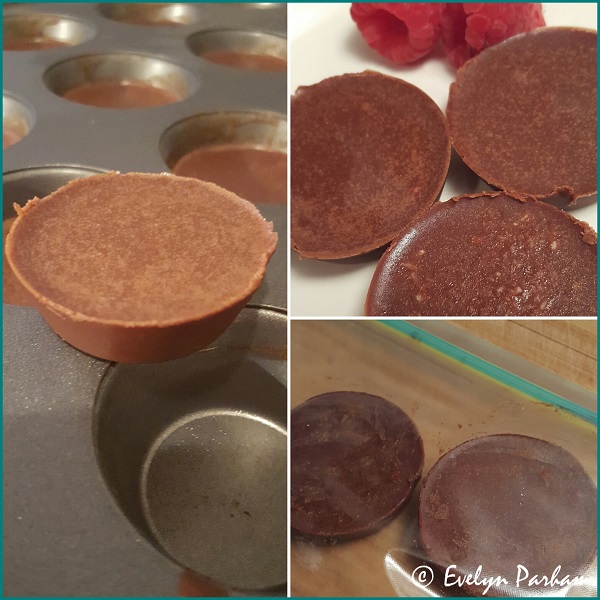 Gently remove chocolate peanut butter cup fat bombs from your mold.
Store fat bombs in the freezer in a Ziplock bag.
Nutritional Information for Chocolate Peanut Butter Cup Fat Bombs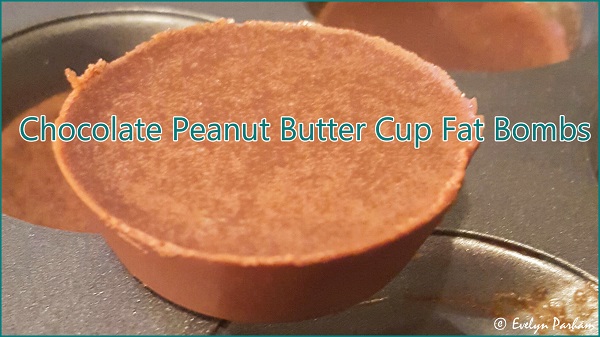 Per serving (1 cup)
Calories: 87.5
Total Fat: 9.1 g
Total Carbohydrates: 1.36 g
Sugars: <1 g
Protein: 1.0 g
(Note:  Nutritional information based on the brand of ingredients I used. The brand you use may vary slightly).
LCHF, Ketogenic, Diabetic, Vegetarian (Lacto) Friendly
Enjoy!