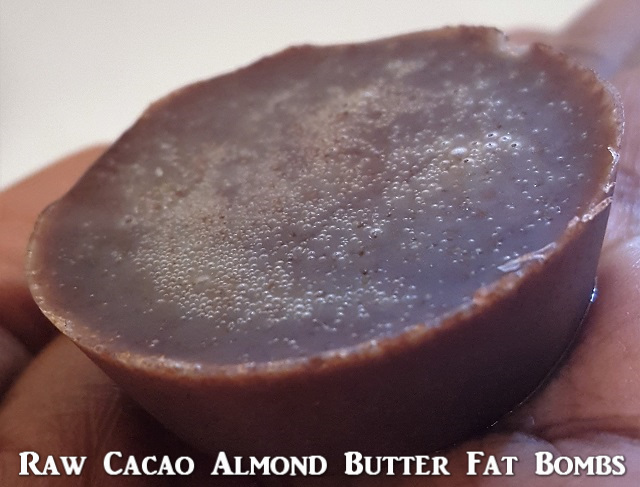 This recipe was inspired by Shelley of A Harmony Healing.com. One day, Shelley shared her creation on Instagram, and she told her followers the ingredients she used to make her mouth-watering creation.
I didn't waste any time placing my order on Amazon for Raw Cacao Butter and Raw Cacao Powder. I was excited to try these ingredients because I had never used Raw Cacao Butter.
The day my order arrived, is the day I experimented with making Raw Cacao Almond Butter Fat Bombs. The aroma of raw cacao butter is so divine.  I documented the steps I used for making the raw cacao butter fat bombs and created a video. You can watch the video here.
I am a newbie when it comes to making fat bombs and, I tried making Raw Cacao Almond Butter Fat Bombs.  Here's how I did it.
Ingredients Used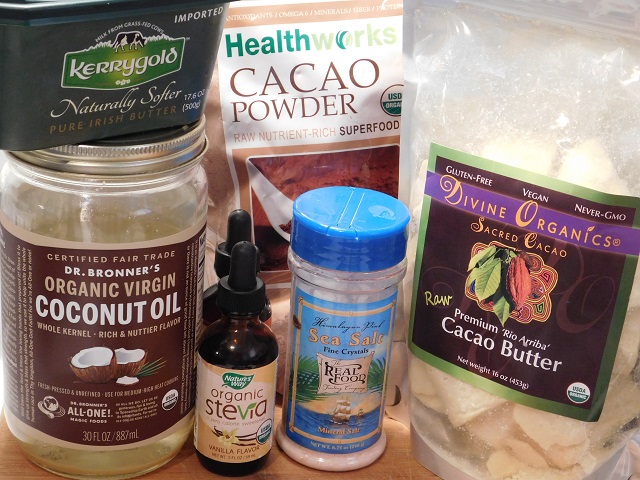 Raw Cacao Butter

Coconut Oil

Butter

Raw Cacao Powder

Himalayan Pink Salt

Stevia

Not Pictured (Whipping Cream and Almond Butter)
About Raw Cacao Butter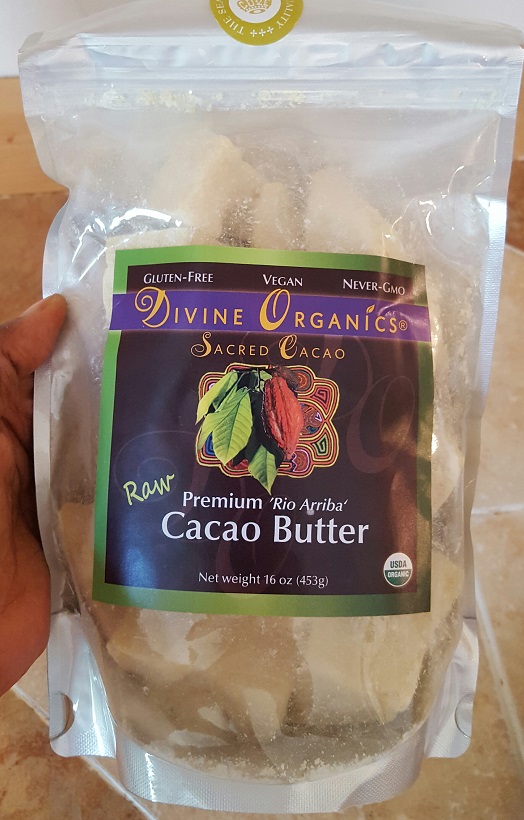 Excellent Hair and Skin Moisturizer

Improves Memory

Improves Mood

Boosts Immunity

Loaded with Anti-Oxidants

Natural Vegetable Fat

Nature's Super Food

Low Melting Point

*Smells Amazing
Directions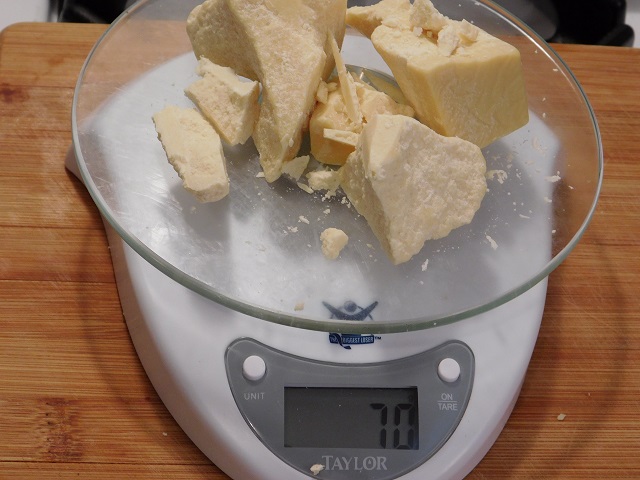 Weigh out 70 grams of Raw Cacao Butter (this is 5 tablespoons when melted)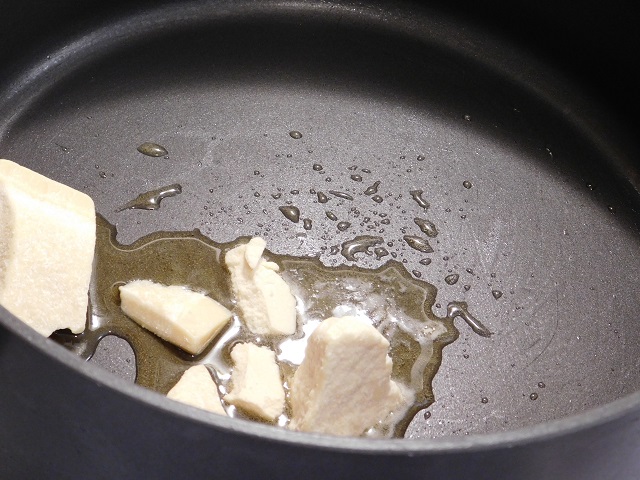 Place Raw Cacao Butter in a pot and melt on a low heat setting.  Add the other ingredients to the pot and be sure to mix ingredients well.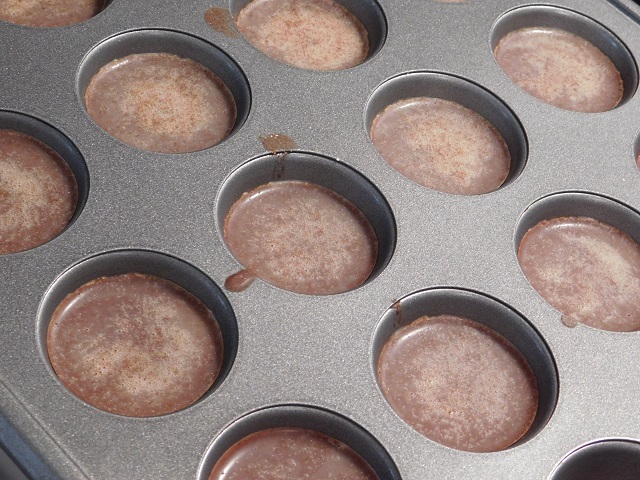 Pour chocolate mixture into a pan of your choice.  I used a 24 cup mini muffin pan for this recipe, but you can also use a silicone pan.  Place pan in the freezer until the mixture is solid.  
Store raw cacao almond butter fat bombs in the freezer.  I stored the fat bombs in a mason jar, but you can use a storage container of your choice.
Raw Cacao Almond Butter Fat Bombs

70 grams Raw Cacao Butter (melted makes 5 TBS)

5 TBS Coconut Oil

4 TBS Butter

1-2 TBS Raw Cacao Powder

2-3 TBS Whipping Cream (optional)

2-5 TBS of Almond Butter (to your taste)

a Dash of Himalayan Pink Salt

Vanilla Stevia to Taste

Pour mixture into your molds and freeze.  Store in freezer.  Enjoy!
The Raw Cacao Almond Butter Fat Bombs have a deep, chocolate flavor and the texture is silky, smooth.  These fat bombs passed the test because my husband gave his stamp of approval.
I will continue experimenting with making fat bombs, and as I experiment, I will share some of my experiments with you.
Have you used raw cacao butter in any of your recipes?  Please let me know by leaving a comment below.  
You may also like: