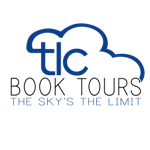 The Well Path is a book about applying simple strategies for lasting weight loss.
The Well Path is for you if:
you are a woman
you want to lose weight
you want to reverse the aging process
you just want to get your sexy all the way back.
TLC Book Tours sent me a free copy of The Well Path to read and write a review. Thank you TLC Book Tours for having me as part of your book tour.
Introduction of The Well Path
The Well Path is divided into four major parts:
Part One:  The Truth About Weight Loss and Aging
Part Two:  The Well Path
Part Three:  The Well Path Plan in Action
Part Four: Start Souping
The book is not hard to read or understand and I enjoyed the author's writing style in this book.
I felt like I was having a face-to-face conversation with Dr. Heskett and she was telling me all of her little tips and tricks on how I can lose weight and reverse the aging process.
Dr. Heskett has an 8-week plan laid out for you and all you have to do is follow the plan and recommendations.
The Well Path leads to improved overall health and wellness, but you have to be ready for the change
If you don't know where to start or even how to start, there is a roadmap for you to follow. You really cannot go wrong reading this book.
As an added bonus, the author includes her nutritious soup recipes. Yum, yum!
Take Home Points
Here are a few quotes from The Well Path that made me want to give Dr. Heskett, "A high-five and a loud amen."
"Happiness and health is not measured in pounds, inches, or sizes. The benefits of good health and wellness are comprehensive and multidimensional. On a diet, there is only one measure of success – a smaller number – that doesn't take your overall wellness into account." – page 17
"Dieting makes you gain weight. Excessive exercise makes you weak. Overeating makes you fat. The impact of chronic stress, starvation, and bingeing over the years will eventually ruin your ability to lose weight and accelerate the aging process." – page 18
"The eat less/exercise more model slows fat metabolism, accelerates aging, and causes hormonal imbalance." – page 19
"For regular exercisers who care as much about weight loss as performance, you should know that resting after workouts boosts fat metabolism. Overtraining causes adrenal depletion." – page 29
"When your skin is in bad shape, it means your internal organs aren't doing so hot, either. It's all connected. Crow's feet won't kill you, but heart disease might." – page 34
"The healthier you are, the better you feel, the happier you are, the more you want to stay that way." – page 245
Conclusion
The Well Path is a book that opens your eyes to why weight loss is a challenge for most women and how you can reverse the aging process.
I will definitely apply some of Dr. Heskett's recommendations in my journey to becoming a healthier me.
I recommend that if you need a roadmap and guidance on how you can change your life, then read The Well Path.
---

About The Well Path
• Hardcover: 304 pages
• Publisher: Harper Wave (March 8, 2016)
Lose twenty pounds and reverse the aging process in just sixty days with this clinically proven, holistic lifestyle plan from an anti-aging expert whose clients include some of New York City's most successful women.
Most diets don't work because they restrict food intake and put inconsistent physical stress on the body, starving cells, throwing hormones out of whack, and slowing down metabolism. In The Well Path, Dr. Jamé Heskett offers us a radical new approach: In order to lose weight, we first have to heal the damage we've done to our bodies from years of dieting. Before we can lose weight for good, we need to achieve homeostasis—total balance in the body, with all its systems working in concert. When you're there, you're full of energy, look and feel younger, and lose weight effortlessly.
The Well Path is her sixty-day plan to get you there. Dr. Heskett provides a detailed week-by-week and day-by-day calendar of small changes and challenges to get you on your own Well Path. You begin with Well Prep, a month-long period to get you acclimated to simple lifestyle changes. The second month is devoted to Well Practice, a roadmap to homeostasis that focuses on six areas of CHANGE:
Circulation—improving the vascular system gets rid of stored fat and toxins
Hunger—learning to identify real and false hunger to avoid overeating
Activity—non-exercise activity that can burn hundreds of extra calories
Nutrition—a diverse array of nutrients (especially fiber) to improve gut absorption and balance hormones
General Health—the importance of sleep, sex, stress, and social interaction
Exercise—Dr. Heskell's code for maximum fat-for-energy exercise conversion
The Well Path will take you from sickness to health, fat to fit, and old to young—in just sixty days.
Praise for The Well Path
"Dr. Heskett believes, as do I, that vibrant health is achieved by making natural, holistic changes. By following The Well Path, any woman can be her best, lose weight and grow younger-and have a great time doing it." — Jane Seymour, actress, artist, and author of The Wave
"In The Well Path, Dr. Jamé Heskett offers not another diet or workout plan but a real, integrative, whole-body solution that supports and empowers women to be the healthiest, most vital versions of themselves they can be." — Christie Brinkley, New York Times bestselling author of Timeless Beauty
Purchase Links
HarperCollins | Amazon | Barnes & Noble
About Jamé Heskett, M.D.
Jamé Heskett, M.D. is the founder and director of Wellpath, an anti-aging and wellness center in New York City. Dr. Heskett received her M.D. in family health from George Washington University and completed her postgraduate residency training at Swedish Medical Center in Seattle, rounding out her medical practice with a formal education in homeopathy and naturopathy which she integrates into her practice. The mother of three children, she lives with her family in New York City.
Find out more about Dr. Heskett and The Well Path at her website, and follow her on Facebook, Instagram, and Twitter.