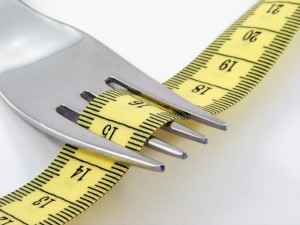 Do you know someone who is always on a diet? The person usually sticks with the diet for a certain amount of time, then moves on to the next diet.
Later you see the person and it doesn't look like they've ever been on a diet. The person has re-gained all the weight they lost and is talking about going on another diet. And the cycle goes continues.
I'm sure you know someone who is trying to lose weight; it's not uncommon. Weight loss diets are designed so that the person takes in less calories than they burn. If calories are restricted, the weight will come off. The question is will the weight stay off?
For many people, the weight creeps back on. About 95% of all weight-loss diets are failures in the long-term. That's why it is important that you do not get caught up in fad diets. Yes, you will drop the pounds, but the pounds will eventually return.
The weight loss industry's purpose is to make a profit. Can't knock them for their hustle, but the reality is that the weight you lose on a certain fad diet, is only temporary. Don't think you will get a quick fix, because it took you years to put on the added weight.
I know the advertisements are enticing, "Lose all the weight you want for only $30." Yeah, you'll lose weight, but after a while you'll get tired of spending your $30.
What about this one, "Melt fat while you sleep." Okay, sounds very tempting, but the reality is that you must move your body to melt fat and keep it off.
Stop buying into the hype, for quick fixes.  I have people ask opinion about certain diets and surgeries for losing weight. Why not just sacrifice and make a lifestyle change, for some that's just too hard.  But making lifestyle changes has greater benefits than any quick fix could ever have.
Weight loss is not like driving up to a drive-thru window and placing your order.  You cannot drive up, order weight loss and expect a miracle.  It took years for the weight to catch up with you and it will probably take years for the weight to leave you.
Wouldn't you rather keep the pounds off for a lifetime? The only way you can have control over your weight is that you build on healthful habits.
Healthful Habits
If you want to keep the weight off for the rest of your life, you must adopt healthful eating and exercise habits. You cannot return to the unhealthy lifestyle you once had.
What are Healthful Habits?
Habits that are beneficial for your body or mind. Whatever you do, make sure you make healthy choices.
If you have some bad habits that are not healthy, like overeating, then find a way to stop overeating. Whatever the bad habit is, that hinders your weight loss progress, must let go.
Choosing healthful habits over unhealthful habits, is not easy, but do know that you can do it. Never think that you cannot do it, because if you want it bad enough, you can do it.
Stop Focusing on the Weight Loss
Don't focus on being thin and how many pounds you need to lose. As a matter of fact, stop constantly weighing yourself. Start focusing on becoming a healthier you. You're probably saying to yourself, "That's easier said than done." Well, just do it and see what happens!
Here is what you should focus on more, while on your weight loss journey:
1. Achieving great health
2. High energy levels
3. Vitality (life)
4. Being positive (don't be hard on yourself)
5. Being happy (don't worry)
6. Building healthful habits for a life time.
It only takes one step to start your journey, but you must take that step.  You are the only one who can do this.
There are no quick fixes for fast weight loss, even though some would have you believe otherwise.  With time, patience dedication and hard work, you will never see that weight again.
Lifelong healthful habits is what makes the long-term difference. But you must stick with it and make it a way of life.