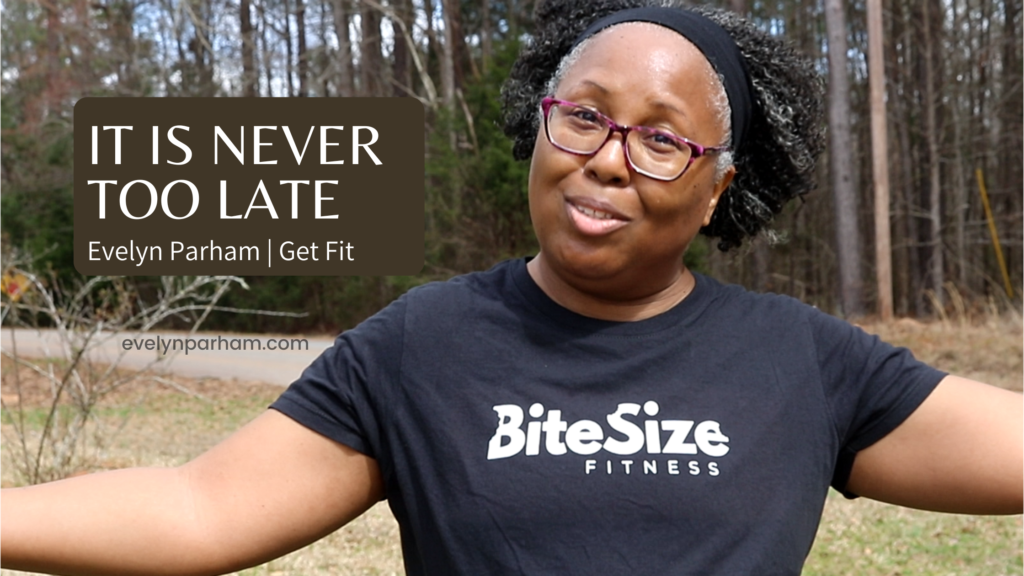 It is too late to start over when you are no longer alive and kicking. So, what better time than the present to start over and finish?
I restarted my fitness & weight loss journey on July 10, 2023. I weighed in at 152.8 pounds (I am 5'1″), 29.2 BMI, and 39% body fat (I am obese) – I took all measurements from the Body Fat Scale that connects via my phone's Bluetooth.
So far, my weight is down 2.2 pounds, which I acknowledge is water loss. However, the slight decrease tells me I am on the right path.
In this post, you will learn what I am doing and how I plan to keep going to reach my ideal weight and decrease my body fat percentage.
Fitness & Weight Loss Plan
I invested in a few tools, and they are listed below:
Note: I bought some of the tools at the beginning of 2023 but have not utilized them as I should.
Tools
Wellness Journal – I bought the journal while at Barnes and Noble, which is a recent purchase. It is a Moleskine Passion Journal for Wellness (Affiliate Link), and I like it.
Here is a photo; you can learn more by clicking on the image below (Affiliate Link).
Renpho Smart Jump Rope – https://amzn.to/46Hyfmx (Affiliate Link)
Renpho Smart Body Scale (white) – https://amzn.to/3rrNakw (Affiliate Link)
Renpho Smart Tape Measure – https://amzn.to/3rrNAYd (Affiliate Link)
Renpho Smart Nutrition Scale – https://amzn.to/44gtDSF (Affiliate Link)
Apps I Use
Cronometer – Food & Calorie Tracker.
Fit Bit – Fitness tracker also tracks sleep, and water, helps manage stress, and tracks mindfulness, heart rate, body temperature, and weight.
The smart scale is also connected to the Fitbit App, so that is how it gets the weight.
Oura – Oura Ring is a sleep tracker (that offers more in-depth information about sleep, a sleep score, and tips).
Renpho – Tracks weight, measurements, jump rope exercises, and food weights, but I rarely use the food scale with the app – I weigh my food.
Since I am starting, I must get back in the swing of things. There are some things I do not log, like water, and I sometimes skip recording my food intake, but I am a few days in, so I am working to improve my habits.
I tell myself to take one day at a time and not try to do everything all at once because when I try to make many changes, I quit, and I do not want that to happen.
Food
Cronometer has my calorie intake at 1226.7, which is not ideal, especially since I am active. The more active, the higher my calorie intake is.
Cronometer says the maximum number of calories I can consume is 1349. I aim to stick within the calorie window, no matter how active I am.
The macronutrient breakdown is:
123 g of Protein | 92 g of Carbs | 40.7 g of Fat
I notice it is a challenge to meet my protein requirement. So, I try to eat protein at every meal and with snacks.
I follow a Balanced Diet – protein (lean chicken, fish, turkey, whey protein, Greek yogurt, bars), fresh fruits & vegetables, grains, beans, seeds & nuts.
I do not eat desserts and foods with high amounts of added sugar. Water is my main beverage, but sometimes, I have herbal teas, like green tea. I aim for three meals with 2-3 snacks in between those meals.
Fitness Routine
Walking – 30-minute walks every morning and evening.
Weekends – morning 30-minute walk and 60-minute endurance walk wearing a weighted vest.
Strength Training – Monday, Wednesday, & Friday
Cardio – Daily (jump rope, HIIT, step cardio)
My fitness routine is subject to change. Getting back into a fitness routine is challenging, but I take it one day at a time.
Sleep
Bedtime goal is 9:30-9:45 PM and lights out by 10:00-10:15 PM. Sticking to a bedtime schedule is one of the hardest changes for me to adhere to, but eventually, I will get there. I did well on Tuesday night, July 11, but I slipped back into my bad habits. However, I refuse to keep wallowing in that bad habit. I will do better.
Water
I am a slacker regarding water, but it is not hard for me to meet my water requirement. I need to keep my water bottles filled. I am on my way if I can remember to keep my bottles filled.
Final Words
Making lifestyle changes does not happen overnight. And just because I have not mastered what I desire does not mean I should stop and return to my unhealthy habits and ways.
I will keep moving, striving, persisting, fighting, clawing, and pressing until I get where I want to be.
I hope you find this post helpful and achieve your lifestyle goals.
Until next time.
Take care!
P.S. I will update you each month on my progress.