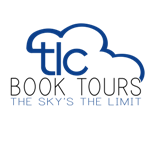 I was asked to take part in the TLC Book Tour and today I share with you my review of Code to Joy. Below is information about the book:
Code to Joy: The Four-Step Solution to Unlocking Your Natural State of Happiness by George Pratt and Peter Lambrou
Hardcover: April 2012 – $25.99 – ISBN: 9780062063151 – 248 Pages
E-book: April 20102 – $20.99 – ISBN: 9780062059406
 Who Should Read Code to Joy?
You should read this book if you feel unloved, guilty, ashamed, fearful, and unsafe. These issues lead to addictions, sleeplessness, bad habits conflict and unsatisfying relationships.
It doesn't matter where you are from or who your are, you will experience turmoil. But Code to Joy will help you work through those issues that have you bound.
Why You Should Read Code to Joy
If you have a dark cloud is that hovers over your head and things are not going the way they should for you, Code to Joy gives you the key to moving out that which holds you back while walking you through the steps to get your happiness back.
What is Code to Joy?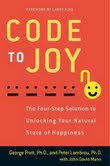 Code to Joy is written by psychologists, Doctors George Pratt and Peter Lambrou. They have over six decades of clinical experience and have helped thousands of clients – Super Bowl champs, Olympic medalists, Academy Award winners, and top business executives – they are now making their process available to all.
Drs. Pratt and Lambrou outline a series of exercises combining cognitive psychology with age-old disciplines such as yogic breathing and acupressure that help us to eliminate fears, anxieties, and buried emotional debris.
The doctors have six decades of clinical experience and they offer the readers a clear-cut plan to rid themselves of negativity and rediscover their inherent happiness. They share a four-step program that you can apply at home. Code to Joy outlines a clear effective path to discover and maintain true happiness.
Code to Joy: Review
As I read Code to Joy, I couldn't help but think back to things that I experienced during my childhood and examine how those experiences shaped me into the person I am today. It opened my eyes to why I believe the way I do as well as why I do what I do.
I especially enjoyed reading the case histories that Drs. Pratt and Lambrou shared, because I understood how things worked and can change when we implement the four-step program in our lives to help us change for the better.
One case I read was about a woman named Lydia. Lydia had brain cancer. Long story short, Lydia was depressed along and had a few other psychological diagnoses.
After Lydia applied the four-step program, her psychological issues were resolved. What makes her story so inspiring is the tumors in her brain went down and she had a new outlook on life.
There are other case histories that I read and they were very eye-opening too.  The doctors make the four-step program simple and easy to follow.
There are even neuromuscular tests, deep breathing exercises, and other things you can do that will help you on your journey to obtaining your natural state of happiness.
I recommend that you read this book, especially if you need help with those demons that you just can't shake. I didn't do all the exercises recommended in Code to Joy, but as I read Code to Joy, I couldn't help but think about my childhood experiences.
I realized that I do have one of the seven limiting believes that the doctors mentioned in their book. I have the tools to get past my feeling of feeling alone. I hope to overcome this with the help of Code to Joy.
5 Pathways to Happiness
These are tips that Drs. Pratt and Lambrou share in Code to Joy. These pathways to happiness are very important because it affects the mind, body, and spirit.
Eat consciously
Exercise sanely
Wrap yourself in nature
Create a gratitude list
Make time for yourself
 Final Thoughts
If you want happiness that is natural and not forced, then you should check out Code to Joy. I never would have thought that I could have natural happiness by putting four-steps into practice. But the four-step program has worked for so many others and it can work for you too.
About the Authors:
George Pratt, Ph.D. and Peter Lambrou, Ph.D. are licensed clinical psychologists in practice at Scripps Memorial Hospital in La Jolla, California. Both Dr. Pratt and Dr. Lambrou have served as Chairman of Psychology and are on staff at Scripps. Dr. Pratt has appeared on television and radio more than a hundred times, including repeat appearances on Larry
Learn more about Code to Joy on here.