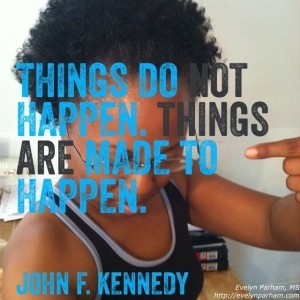 Are you interested in achieving optimal health and well-being? Super Healing, written by Elaine R. Ferguson, MD, is the perfect book for you. Dr. Ferguson shares how you can achieve optimal health and well by engaging your mind, body and spirit.
You should read Super Healing if:
you are interested in creating optimal health and well-being
you want to engage your mind, body and spirit
you need healing in any area of your life.
I believe, but now I know
I have always believed that the mind, body and spirit work together, but I wasn't absolutely sure.  Reading Super Healing convinced me that what I believe is true.
Dr. Ferguson made me a believer in the connection of mind, body and spirit to our optimal health and well-being. She presents the science that supports this claim. No longer do I just believe that the mind, body and spirit are connected to health and well-being, but now I know they are connected.
Super Healing opened my eyes to how amazing our bodies are and how the body can heal itself. Knowing and understanding how we can engage our minds, bodies and spirits to superheal is something that everyone needs to know.
Lessons from Super Healing
Super Healing is divided into four parts. Each part has three chapters, with the exception of part four. Part four has one chapter.  Super Healing has a total of 298 pages this includes introduction, body and index.
Part One: Your Superhealing Mind
Learn about:
mind-body connection as it relates to stress
mind-body research breakthroughs
engaging your mind
"Your thoughts and feelings alter your body's condition." page 30
"The circulating hormones released into the bloodstream when we're feeling stressed dramatically affects every cell in our bodies. For this reason, stress is the leading cause of chronic disease, doctors' visits, and hospitalizations." page 34
Dr. Ferguson describes her father and how he was a man full of life and very active, but then one day a stressful event happened in his life. Dr. Ferguson believes the stressful event that happened in her father's life was more than he could bear. A few weeks after the event, her father had a panic attack and died from a massive heart attack.
Dr. Ferguson's story about her father will definitely open your eyes to how stress and being in distress can take its toll on our health.
Part Two: Your Superhealing Body
Learn about:
establishing an environment for superhealing
superhealing with movement (exercise and activity)
superhealing with nutrition
"Nature is one of the keys to superhealing." page 102
"The long-term absence of a good night's sleep, defined as sleep that is not only restful but also restorative and revitalizing, is related to many growing health issues." page 109
"One of the most important things exercise does is to protect our telomeres, the caps of the strands of our DNA, from damage induced by stress, which makes it an important way to prevent aging." page 122
Dr. Ferguson tells us when she started getting serious about exercising. She was in her mid-thirties and on a vacation with her parents, who at the time were in their early-seventies. She realized how out of shape she was compared to her parents and that's what lit her exercising fire.
"If you're stressed, angry, or unhappy, your gut will digest quite differently than it does when you feel happy, joyful, or at peace." page 139
Dr. Ferguson recommends a plant-based diet along with sea vegetables and cold-water fish. Eating a diet rich in plant foods makes a difference in your health and well-being.
Part Three: Your Superhealing Spirit
Learn about:
spirit-body connection
superhealing power of love and relationships
engaging your spirit
"I believe that the spirit is an individualized expression of the Divine: the defining, primal force of life. And when we are aligned with the Divine, nothing is impossible for us." page 157
"Spirit, in its infinite expression, is the divine doorway to who we truly are. The eternal essence of life that is at the core of our existence, it was alive before our birth and will live after our death." page 158
"We are divine sparks becoming and unfolding into greater expression." page 159
Dr. Ferguson says that she is often asked why she talks about science and spirit as if there were no conflict between the two. She says that our spirits have always guided our physiology through the vehicle of the mind. She sees no separation.
"Contrary to popular opinion, our well-being is not improved by the external signs of success that many cultures honor. Fame and wealth do not help with pain. However, enhancing our spirituality and spiritual well-being does, and it leads to greater self-awareness of our inseparable connection to everyone and everything." page 167
Have you ever wondered why some people who are rich and famous tend to be unhappy? This really gives you something to think about.
Dr. Ferguson shares how her parents performed quiet random acts of kindness. She says that her parents set the example for her own spiritual path and growth.
Part Four: Your Superhealing Lifestyle
Part four guides you in developing a superhealing 40-day action plan. Dr. Ferguson has worksheets and engagement exercises that help you superheal.
Final Thoughts
Super Healing is an excellent read. I enjoyed that Dr. Ferguson shares stories from her life and how those experiences made her who she is today.
Knowing how to create optimal health and well-being is the best thing you can ever do for yourself.
Optimal health and well-being is more than just being physically healthy. It is about engaging the your mind, body and spirit so you achieve superhealing.
Dr. Ferguson sent me her book for free to review and I am so glad she did. I am grateful that I had the opportunity to read Super Healing and to also connect with a phenomenal woman, doctor, teacher and mentor.
**I was not paid to write this review.**
I recommend you read, Super Healing: Engaging Your Mind, Body and Spirit to Create Optimal Health and Well-Being.