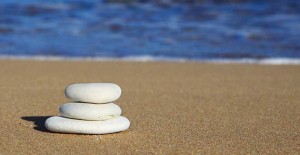 March is here and spring is around the corner.  This is the time for renewing and cleansing the mind, body and spirit.  As I write this post, I am on day-3 of a 21-day cleanse and so far things are going well.
There are posts on this blog about cleansing, but in my studies with the Institute for the Psychology of Eating, my understanding of cleansing has deepened.
My belief in the past was that all I needed to do was cleanse/detox and I would be fine, but cleansing is more than taking herbs and supplements or following a cleansing protocol.
Cleansing/detoxing is something that everyone does.  You may not realize it, but everyone's body goes through a cleansing process.  Some people follow cleansing/detoxing protocols to help aid the body in the cleansing process, while others do not follow any cleansing protocol.
Cleansing/detoxing is more than following a cleansing protocol.  It involves you cleansing other areas in your life too.  Cleansing in other areas of your life makes for an overall effective cleanse for you, the whole person (mind, body, spirit).
Let us look at how we cleanse the body, mind and spirit.  Cleansing/detoxing in this article is not about me telling you what cleansing/detoxing protocol to follow.  This article is about the importance of cleansing the mind, body and spirit and how you achieve it.
Cleansing the Mind
What good is a body cleanse if your mind is not in tune with your body?  You can do a cleanse/detox for your body, while your mind is running a million miles per hour.  The mind is always turned on and I wonder if it ever gets the relaxation it needs.
It is important that you give your mind a break.  That's right, slow down and enjoy life.  Give your mind downtime (sleeping does not count).
Cleanse the mind by letting go of:
negative thinking and toxic beliefs (keeps you stuck)
comparing yourself to others (comparing creates worry and anxiety)
being in the know (information consumption is too high – unplug)
worrying about things you cannot change
anything that robs you of your energy.
Cleansing the Body
Cleansing the body externally is always a good thing, but cleansing internally makes your body feel good from the inside to the outside.
There are times when we need to let go of foods and drinks that no longer serve us.  We need to clear out and reset our bodies.
Cleanse/detox the body by letting go of:
foods/beverages/snacks that make you feel sick and replace them with healthier, cleaner versions
foods that upset your digestion.
Cleansing the Spirit
Cleansing the spirit is important because at it's core, the spirit, I believe holds the key to how well we feel mentally and emotionally.
We can feel down in spirit and as a result we may not be able to digest a meal properly.  This can also affect how we feel physically.
Cleanse the spirit by letting go of:
anything that hinders or weighs down your spirit
doing things fast (slow down, enjoy life, enjoy nature)
not honoring yourself (make time for doing something special for yourself)
not taking care of yourself (pay attention to the messages your body sends you).
Conclusion
Doing a cleanse/detox is good for the body.  Make sure that you focus on cleansing the other parts of you, and I do not mean your body parts.
You are a whole person and a whole person needs a whole cleanse.  A whole cleanse is a cleanse that involves the whole you;  your mind, body and spirit.
Getting the mind, body and spirit in tune with the cleanse/detox you do makes for a powerful cleansing/detoxing experience.  The next time you do a cleanse/detox think about how you will cleanse your mind and your spirit.
Remember your overall health and well-being is more than just how your body feels.  It is about how you feel in your mind and your spirit.
Embrace all (mind, body, spirit) of who your are.