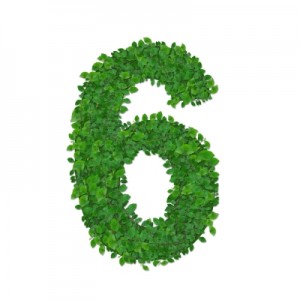 Are you thinking about giving up animal-based foods, but don't know where to begin? You do not have give up eating animal-based foods all at once.
Some people can do that, but most cannot. It is best to transition and ease yourself into eating a plant-based diet. It gives your body time to adjust to the change and you are more likely to stick with the plants.
 #1 Learn as much as you can about eating a plant-based diet.
There is a lot of information out here, be discerning when it comes to deciding which information is best for you.
It is best to learn from those who are successful in eating a plant-based diet. Books written by doctors, registered dietitians and other experts in the field are the ones you should focus on, when it comes to gathering your information.
It is good to learn from those who are not considered experts, but your best source of information should come from those who are experts in the field.
#2 Add more fruits and vegetables to your diet.
It is a known fact that most people do not eat enough fruits and vegetables during the day. Start by adding a piece a fruit for breakfast.
When you eat lunch and dinner, eat a few more vegetables than you normally do.  You can even include fruits and veggies as snacks.  This takes some getting use to, but after doing this for a while, it becomes second nature.
#3 Buy more fruits and vegetables.
The next time you go to the market, pay attention to what others have in their shopping cart. I do this sometimes and what I always notice is that there are very few if any fresh fruits and vegetables in the cart.
Most people buy pre-packaged foods and very few fresh fruits and vegetables. Make it a habit to buy fresh fruits and vegetables. You do not have to go crazy, but do buy your favorites. Remember to eat them and not let them go bad.
#4 Take the basic supplements to make sure your nutrition is complete.

Some people out here will tell you that you do not need supplements. This works for some people, but not for everyone.  Adding a basic supplement helps you make sure that your nutrition is complete, especially when changing your diet.
Make sure you include a source of vitamin B-12 in your routine. This could include any multivitamin, fortified milks or cereals, or a vitamin B-12 supplement.
I find that taking a good multivitamin that has vitamin B-12 is a good start. You do not have to take a lot of added supplements, unless you want to.
#5 Gradually remove the animal foods.
You do not have to give up eating animal foods all at once. Decide which animal food you will remove from your diet (make a list if you need to) and a time frame for doing so. Then move on to the next food on your list.
Eliminating the animal foods takes time and is not an overnight thing. Do not get discouraged, just keep moving through your list.
#6 Connect with like-minded people.
This is very important, though not easy to do. If you can find a few people to connect with you are well on your way. There are groups, networks, and then there are social networking sites you can join on the internet.
Do not give up on connecting with others and remember you do not need to connect with a lot of people. A few good connections will do.
Final Words
Eating a plant-based diet is not easy, but if you want to do it, you can do it.  Always remember that this is a journey and a journey takes time.
Do not let anyone or anything to hinder you.  Stay focused and stay on your path.
Keep moving!
Image(s): FreeDigitalPhotos.net