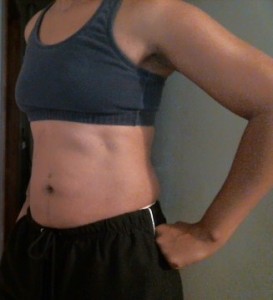 Happy Saturday!
Today, I share with you basic exercises that you can do that help tone trouble areas.  Those trouble areas include:
I am not a professional trainer, but I am someone who is passionate about fitness.  I enjoy working out because I feel so good.
I am working on toning and defining my muscles.  If you want to see results, you must be consistent with your workout routine.  Don't expect immediate results, because it takes time.
The more you exercise, you will begin seeing the results. You have to stick with it and follow through.
I exercise 6-days a week and usually rest on Sundays.  These are some of the exercises that I do that help me tone and define those trouble areas:
squats
leg lifts
crunches
push ups
dumb bells
work out tapes (Taebo)
light jogging
Food for Thought:  It is very important that you take care of your body (temple), because you only get one body to live in, so why not take the best care of your body that you can.
Until next time…