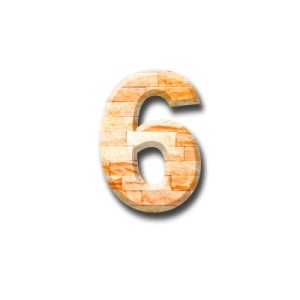 Beautiful skin is something that many people love and strive for, but for some getting the skin they desire is a hard goal to reach.
Some people naturally have beautiful skin; thanks to mom and dad.  Most people do not have it like that and as a result they are looking for the best next miracle product to give them perfect skin.
Let's face it, there is really no miracle product that will give you perfect skin.  Taking care of your skin is the first step in having beautiful skin, but the most important thing that you can do for your skin is to feed it from the inside out.
 1.  Drink more water.
You must drink more water and stay hydrated.  The less water you drink the easier it is for you to get dehydrated.
If you get dehydrated, then your skin will look and feel dry.  Water is important, especially since the body is mostly water (70%).
Water also gives your skin the moisture that it needs, which results in soft, supple and glowing skin.
Folks do not skimp on the water.  Drink up!
2.  Load up on fruits and vegetables.
You are probably tired of people telling you to eat more fruits and vegetables, because you know this already.
When I eat mostly raw foods (plant-based) along with steamed vegetables, my skin is almost flawless.  However, when I eat junk foods it shows up on my skin.  You are what you eat.
You do not have to eat raw foods for beautiful skin, but eating more fresh fruits and vegetables will help your skin.  Try eating more fruits and vegetables for a week or two and you will see a change in your skin.
Eat your way to beautiful skin.
 3.  Lay off the junk food.
Junk food has its place, but you should not consume more junk food than you do healthy foods.
Consuming nothing but junk results in you looking like junk.  If you want beautiful skin, you must pass on the junk food.  Passing on the junk food is not easy, but you can do it.
Challenge yourself not to eat any junk food for a certain amount of time.  Pay attention to the look and feel of your skin.  Your skin should look better, if you do not cheat on your challenge.
Give up the junk and watch what happens.
4.  Consume healthy fats.
Most people enjoy fried foods, especially us southerners.  However, try decreasing the amount fried foods and other unhealthy fatty foods that you consume.  That fat will find a way to come out and it usually comes out in the form of a pimple.
Instead of consuming unhealthy fatty foods, try eating healthy fats like avocados, seeds and nuts. Do not over eat healthy fats, especially if you are trying to lose weight.  Fat is fat and if  you eat too much it can slow down your weight loss progress.
Coconut oil makes an excellent skin moisturizer, provided that you do not have oily skin and allergies.
5.  Use the appropriate skin care products.
Select products based on your skin type (normal, dry, combination, oily).  If you are acne prone, you do not want to use products that put more oil on your skin, because it can lead to more breakouts.
Check out 10 Ways I Keep My Skin Healthy.  Currently I use different products, but no matter what I always use Witch Hazel for toning.  I do not use coconut oil on my face, because it is too heavy and it tends to clog my pores.  I use a moisturizer after cleansing only if my skin feels dry.
Give your skin what it needs when it needs it.
6.  Keep your hands off your face.
Stop touching and picking with your skin (face).  Nails are dirty and sometimes cause skin breakouts and rashes.  If you must touch your face, be gentle and mindful of how your touch your skin.
Do not pick with black or white heads.  Picking results in scars and dark marks and take time to remove.  Instead, use a product that helps treat the skin issue that you have.
Take good care of your skin and it will take care of you.
Discussion:  What are your secrets to beautiful skin?  Do share.
Image courtesy of Satit Srihin / FreeDigitalPhotos.net