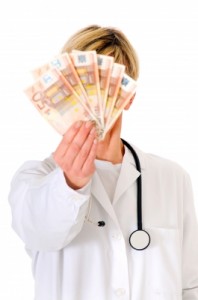 Have you heard the saying, "Here today, gone tomorrow or Up today, down tomorrow?" I'm sure you have heard these sayings. One day you are sitting on top of the world and the next minute things come crashing down around you.
I don't mean for this post to take a morbid tone, but sometimes, to get others take notice of things, we have to tell it like it is.
My father passed away from cancer.  The family was devastated when we received the news because he was in the last stages of the disease. No surgery or treatment could help him.  My father lived three months after receiving the cancer diagnosis.
My father is not the only family member who has passed away from cancer, and I know he is not the last. I know I don't have a positive outlook, but this is real talk.
I never knew how important it was for us to take care of the bodies/temples until I looked in the eyes of cancer. That wake-up call was the loudest I had ever heard in my life.
Young Does Not Equal Invincible
When I was a teenager, and even during my college years, I didn't think much about health. I ate what I wanted and was hardly ever sick. You couldn't tell me anything because I knew I had it going on in every way. Well, not exactly, but you get my point.
As I got older, I understood that I was not invincible and that young people get sick too, some even die.
Caring for our bodies/temples/health is something we learn from our families. Some of us are fortunate to have health-conscious families, while others are not so fortunate.
As we grow older, we continue doing what we learned from our families. Habits and routines are not changed until we educate ourselves. Once we educate ourselves, then we can break old habits and routines;  passing along what we learn to others.
Don't Take Your Health For Granted
There is no reason you should let your good health slip away. Always remember, you're the only person responsible for your health and well-being.
Here are five reasons why you should not take your health for granted:
1. You don't need sickness/Illness. If you take care of your health, your health takes care of you. Be careful how you treat your body/temple. How you treat your body/temple shows up as you get older. Give your body the good stuff, and it will be good for you.
2. You don't need excessive weight. Not everyone who neglects health gains weight. But then there are some who do gain weight and can't seem to drop the pounds. Excessive pounds on the body takes a toll on the body. In this case, take a good look at your nutrition, activity, and well-being. They all play a role in maintaining healthy body weight.
3. You don't need the medical bills. Health care is very expensive, and even more expensive when you have an illness. Some people can't get the care they need for illnesses because they either don't have health insurance or they just can't pay for the medications or treatments needed. Invest in your health now, so you don't pay later.
4. Your family and loved ones need you. Being sick and having an illness, takes its toll on families and loved ones. The things you use to do with your family and friends get limited. This limitation can affect your relationships, more than you will ever know. Good health is like having money in the bank, and I mean lots of it. When your health is good, you have it all. But when your health is failing and is bad, you have nothing.
5. You need you. Only you can keep you in good health. If you neglect your health, who can you depend on to get your health back? You can look to doctors for cures, but the reality is that they can only do so much for you. It's up to you to do the rest.
Final Thoughts
Don't wait until an illness creeps up on you before you start thinking about your health.  Start today, by taking charge of your health.  If you don't take charge of your health, who will?