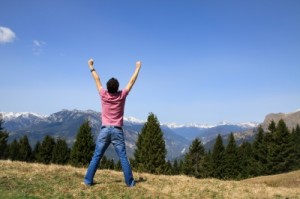 Some of you have very little time to do things and to really enjoy yourselves, because you are busy working, helping others and heck let's face, you do not have the time for simply being.
I am a home school mother who is finding hard to juggle blogging and home schooling.  As a result, my posting schedule has decreased a lot this month.  Teaching my daughter is my main priority, but even with that I do not have much time for myself.
Home schooling is not easy, but it is very rewarding; especially when I see that my daughter is learning to read and write (best feeling in the world).
I also have other obligations, so within the past week I have decreased the amount of time I spend online and have closed some social media sites that were time wasters.
As a result not having time for myself, I decided to write this post because I am tired of not taking time for myself.  It can take a toll on your mind body and spirit and that is something I want to avoid.
February, Month of Love
February is the month of love and I had to ask myself, "How much do I love myself?"  It is not a crime to love yourself, especially when it comes to your health and well-being.
I love myself and I want to take care of myself, so that I will be able to help others.  If I do not take time for myself, eventually the fire will burnout and I will be no good for anyone.
If you find that you spend more time doing and less time being, then here are some ways that you can spend more time being.
Prioritize.  Do the most important things first and do not allow other things that have nothing to do with your priorities or commitments to get you off path.  Some things you will not be able to control, but always keep your mind focused on your priorities, first.
Unplug.  It is easy to stay plugged into technology 24 hours a day, but is this healthy for you?  Take time away from all the technology and enjoy time with family and friends.  Get out and breathe the fresh air, go for that nature walk, just enjoy the simple things.
Commitment.  Commit only to those things that you know you can handle.  When you take on more responsibility than you can handle, that leads to stress and stress is a killer.
Pray/Mediate.  Spend quiet time in prayer or meditation.  These are the times when your mind is the clearest and you can reflect on your life and those things that you hold dear.  It is during times of prayer or mediation that you get answers to questions and discover your next move for your life.
Please Yourself.  It is okay to say no to people.  It is impossible to please everyone, at all times.  Pleasing yourself and putting yourself first may sound selfish, but trust me it is okay.  If you do not please yourself and are not happy within, then the health of your mind, body, and spirit will suffer.
Final Thoughts
There is no harm in taking time for yourself.  If you do not take time for yourself, you will find yourself burning out, wishing you had time for yourself and wondering where the time went.
How much do your love yourself?  Love yourself enough to take time for yourself.  It is the most important thing you can ever do for yourself.  It leads to peace in all areas of your life.
Don't just make time for yourself, you take time for yourself.
Image courtesy of Graur Codrin / FreeDigitalPhotos.net