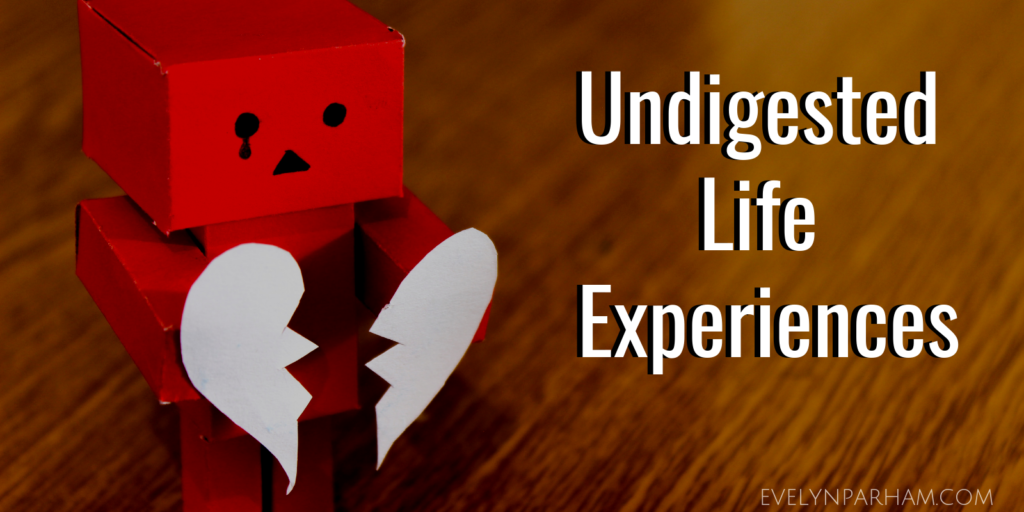 I uploaded a video to YouTube about why you have low energy, and in the video, I shared an experience I witnessed as a child. A subscriber commented:
Another excellent video with amazing information! I like the way you introduced and talked about 'undigested life experience(s).' Well done! Thank you."🌸🌸🌸
Although I published a blog post about the dietary and psychological why you have low energy, I also presented the information in video format.
The video was well-received, and I decided to write a little more about undigested life experience (s) and how it can take a toll on you. It can turn your life upside down, primarily if you never work through the experience.
What is an Undigested Life Experience?
Undigested life experience can be anything, but here's my way of explaining what is:
It is an experience that occurs in your life, whether you are a child or an adult, that rocks you to the core of the essence of who you are. You never take the time to work through or to digest the experience.
And as a result, insidious stress lingers within you for however long you carry the undigested experience. You don't want to take stress around with you forever, that's why you must digest the life experience.
Digesting the Experience
What does it mean for you to digest the life experience? Think about what happens when your digestive system goes to work on digesting the food you consume.
The purpose of digesting is to break it (the experience) down. Breaking down the life experience is when you lock eyes with it.
Next, you begin to take out what you need. Taking what you need can mean that you grab the life lessons, get the support you need while leaving what doesn't serve you well.
What I Observed
My father was a hard worker, one of the hardest working men I have ever seen in my life. He had a wife and two young children he was supporting.
But a life-changing experience hit him like a big Mack truck. It hit so hard that he never returned to being the man I remember when I was a little girl.
My mother had a mental health breakdown when I was probably 3-4 years old. Some family members told me how my dad changed almost overnight when he received a call about my mom.
Something horrible happened to my mother, that caused her to lose her mental faculties. All I know is that when my father raced from his job to see about my mother, he was never the same.
Dad had an undigested life experience he carried until the day he died. J.P, was was a reserved, yet stern man, who didn't take any smack from anyone.
I don't recall my father ever talking about what happened to my mother, nor did he ever speak about his feelings. He never sought counseling or therapy; he just coped.
J.P. coped with his undigested life experience by turning to something that would help with numbing the pain and stress of having a spouse with a mental illness. He dared not talk to anyone because, in his mind, he had to maintain control.
Dad never dealt with the life-changing experience. He could have gotten the support, but instead, he turned to alcohol. Alcohol was his go-to for therapy, but when the effects of strong drink went away, he still had to deal with the undigested experience.
Final Words
I share my story because many people have undigested life experience (s). And because they never faced it head-on, they reach for anything to feel better.
If you have an experience, that plagues you, please work through it by getting the support you need. Because if you don't, it will affect your life in ways you never imagined.
Don't spend another day carrying a life experience. Digest it, take what you need, and then release it; let it go.
Do it because it's healthy for you.
"We are hard pressed on every side, but not crushed; perplexed, but not in despair; persecuted, but not abandoned; struck down, but not destroyed." – 2 Corinthians 4:8
Until next time.