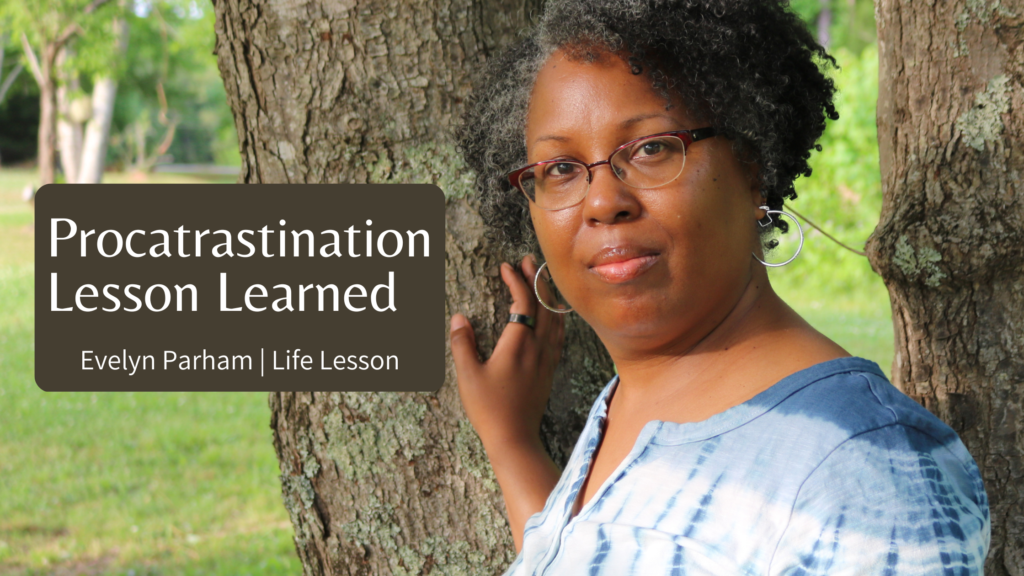 On June 1st, I logged in to update my media and services pages. While making changes to the pages, I noticed that a few plugins and the WordPress software needed updating.
I updated everything, logged out, and returned a few days later to publish a blog post.
To my surprise, I had the dreaded critical error message.
Sidenote: Critical error means no one could access the blog. There is just a white page with the critical error message and you cannot see my blog.
And this is where my story about procrastination begins.
I Cannot Access my Blog
For a few days, I tried troubleshooting to repair the critical error.
However, each time I logged in to my cPanel, I would log off shortly after logging in.
Eventually, I stopped worrying about it and continued doing business as usual.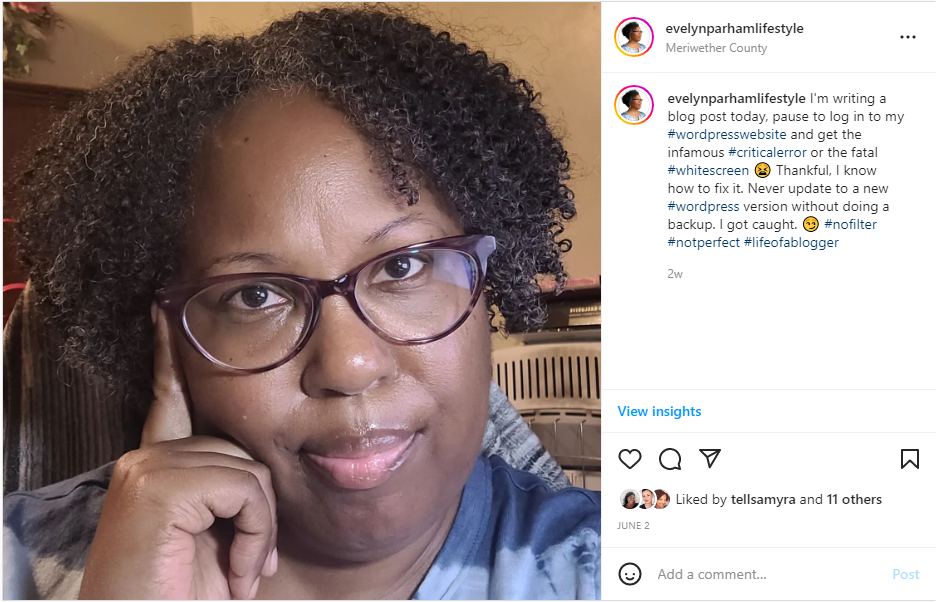 Evelyn, the Big Procrastinator
What is a procrastinator? A procrastinator puts off doing something that needs doing. My name is Evelyn, and I am a procrastinator.
There are many things that I need to do now, but I have yet to do them.
My blog could have been repaired the same day I noticed the critical error message, but instead of doing the obvious, I procrastinated.
Why do I procrastinate? I procrastinate because I dread doing certain things or don't know how to do them.
Regarding my blog, I didn't know how to fix the critical error, so I procrastinated.
Accessing my Blog
On June 19th, I accessed my cPanel one last time to locate the critical error, and I found the error.
But after I found the error, I didn't know how to fix it, so I contacted my hosting company.
I told the tech support person my concern and the location of the error.
Tech support fixed the error and had my blog running within a few minutes.
My site was down for almost the entire month of June. And I am the only one to blame because I could have contacted the hosting company sooner, but I didn't.
What I Learned about Procrastination
I learned that I need to stop procrastinating and do things I dread doing as quickly as possible. So stop putting off today for tomorrow.
Since having this experience, I am more aware of the issue I have with procrastinating. And hopefully, I'll be less likely to procrastinate in the future.
Do you procrastinate, and why do you think you do it? Do share.